Zedekiah Schild
September 17, 2020 – February 2021
ABOUT THE ARTIST
Zedekiah Schild's body of works is informed by the dissonance of modern life and relationships to it. Before suffering a disabling spinal fracture in 2018, he worked as a carpenter. The new shape of his ability status has led him to the subject matter of this series.
His current practice explores narratives constructed with found objects and obscure historical imagery. The mediums are assembled around an internal dialogue and manifest into a more tactile realm…" my gut reactions around the divergence of American dominant culture family paradigms and the reality of the modern working-class experience. This manifests in themes of isolation, vulnerability, fragility and resilience. "
He was born in Eugene, Oregon, and studied at Portland State University, currently living and working in San Francisco, CA.
Presented in Partnership with ArtSpan's Art-in-Neighborhoods Program:

ArtSpan's Art-in-Neighborhoods program serves the city of San Francisco by connecting communities with local artists while activating spaces with vibrant, locally-made artwork. ArtSpan partners with local businesses and building owners to bring art exhibitions and art events to businesses, dormant storefronts, and empty spaces for lease that seek artwork for their blank walls. Local artists who are ArtSpan members are given the opportunity to display, promote, and sell their artwork in these diverse venues. All aspects of the program allow otherwise unused walls, spaces, or properties to become creative arenas for celebrating local arts.
The Art-In-Neighborhoods program strives to create visibility and accessibility for local arts in San Francisco. ArtSpan provides the public with free, high quality arts exposure. Simultaneously, local ArtSpan artists are given the opportunity to promote and sell their artwork. Each of the Art-In-Neighborhoods exhibitions and community events will provide clear, consistent information about ArtSpan programing to educate the public about ArtSpan's goals and how to become a supporter – by attending our events and buying artwork from local artists!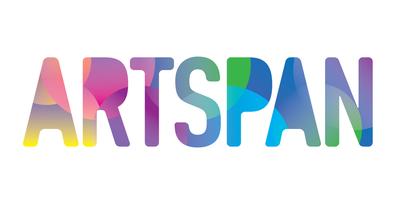 ---
Past artists presented in the CounterPulse gallery: