Wendy Ackrell, Lindsey Millikan, Ema Harris-Sintamarian
Wendy Ackrell, Lindsey Millikan, Ema Harris-Sintamarian
April 22–June 2, 2019
Gallery open 45 minutes before showtimes
Join CounterPulse and ArtSpan for the Artist Reception on Fri, Jun 7, 6:00pm >>
About the artists
Wendy Ackrell (CounterPulse lower level)
Wendy Ackrell is a painter, fiber artist, and writer who has lived in San Francisco for more than twenty years. She graduated from Duke University with a B.A. in English Literature, and her passion is exploring abstraction through various visual arts in concert with the power of language. For more information, please visit Wendy's website, www.wendyackrell.com, and follow her on Instagram, @wendyackrell.
Artist statement
Amor Fati (Love of Fate) is a series of work that explores the vagaries of chance; the rigor of mathematics contrasted with the freedom of color; and the consequential relationships between the subsequent pieces. Mathematics appears often in my work. I find it fascinating how its unchanging nature can be expressed so elegantly in art. Whether I'm marveling at the Golden Ratio in Hokusai's The Great Wave or the Fibonacci sequence in a chartreuse head of Romanesco, sacred geometry — and math in general — constantly engages and inspires me.
Lindsey Millikan (CounterPulse lobby)
California-based artist Lindsey Millikan is a contemporary realist painter whose whose subject matter is secondary to the color relationships and composition. In recent years, her studio work as focused on emotional paintings of ocean waves on live edge wood slabs. Also, well-known for her large scale mural work that is throughout the Bay Area. She has murals everywhere from the famed 924 Gilman in Berkeley to main highway throughways in Oakland to a mural atop the Salesforce Transit Center for the Global Climate Action Conference in San Francisco. Lindsey Millikan is available for commercial and public murals as well as private residences. Concurrently, she is seeking gallery representation for her most recent body of work while actively participating in select group shows. www.lindseymillikan.com
Artist statement
The emotional tides that are universal to the human experience are explored in this body of work. Through a decidedly contemporary realism approach, oil and acrylic paint are boldly applied to thoughtfully chosen live edge wood slabs of locally sourced redwood, walnut and pine in order to express internal abstract concepts. Each cresting wave, bubbling pool and fleck of sea foam are the visceral evidence on the surface of the pull of the undertow that unifies us all. Although no longer seen, the wood grain that indicates the life once lived spanning decades in a forest now  informs the movement of the water and is felt through the turn of the tide illustrated on the surface of the substrate. The bark that once protected the precious core of the tree is now an outline that accentuates a wave curling, breaking and frozen in time. This snapshot of movement highlights the tale as old as time: the universal truth through specific experience.
Ema Harris-Sintamarian (CounterPulse mezzanine)
Ema Sintamarian is an artist originally from Romania who lives and works in Oakland CA, USA. Her work has been shown in solo and group shows nationally and internationally in venues such as Museum of Modern Art, Arad, Romania; Triton Museum, Santa Clara, CA; Niklas Beleniue Gallery, Stockholm, Sweden; ICA-San Jose, CA to name just a few. She is the recipient of Eureka Fleishaaker Fellowship, The New York Artist Grant, the Silicon Valley Arts Council Award and has participated in numerous residencies programs such as Air Krems, Austria; WARP, Belgium, Garina, Romania; the Djerassi Resident Artists Program, Vermont Studio Center. She received her MFA in Printmaking from the University of Delaware and her MFA in Painting from San Jose State University. She is adjunct professor at San Jose City College. www.emahsin.com
Artist statement
Within my works, I explore not only space and its division, but also the fluidity and tension of contradictions: organized chaos and uncontrolled order, machine-like generated image and imperfections, fictitious and concrete, recognizable/known and suggested. I also connect the dichotomies intrinsic to motion (past-present/past-future; transfer vs. change; progress vs. regress; action vs. reaction), with memory and perception: how do we remember stories/information, and how do we retell the stories or make associations between the pieces of information that we have. My aim is to map an articulated visual system of understanding the movement between memory and a posteriori experiences.
/////
Presented in Partnership with ArtSpan's Art-in-Neighborhoods Program:
ArtSpan's Art-in-Neighborhoods program serves the city of San Francisco by connecting communities with local artists while activating spaces with vibrant, locally-made artwork. ArtSpan partners with local businesses and building owners to bring art exhibitions and art events to businesses, dormant storefronts, and empty spaces for lease that seek artwork for their blank walls. Local artists who are ArtSpan members are given the opportunity to display, promote, and sell their artwork in these diverse venues. All aspects of the program allow otherwise unused walls, spaces, or properties to become creative arenas for celebrating local arts.
The Art-In-Neighborhoods program strives to create visibility and accessibility for local arts in San Francisco. ArtSpan provides the public with free, high quality arts exposure. Simultaneously, local ArtSpan artists are given the opportunity to promote and sell their artwork. Each of the Art-In-Neighborhoods exhibitions and community events will provide clear, consistent information about ArtSpan programing to educate the public about ArtSpan's goals and how to become a supporter – by attending our events and buying artwork from local artists!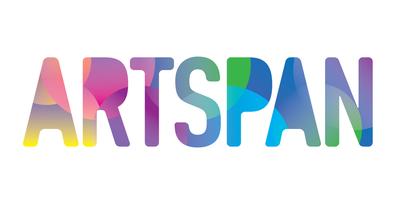 ---
Past artists presented in the CounterPulse gallery: