Sophia Cook, Claire Rabkin, Soraya Lane
Sophia Cook, Claire Rabkin, Soraya Lane
September 10 – December 2, 2019
Gallery open 45 minutes before showtimes
About the artists
Sophia Cook (CounterPulse Lobby)
Artist statement
Everyday objects help place us in our surroundings, but they also help point out the fragility that spaces occupy. Frequently objects, especially ubiquitous ones, overwhelm individuals. Ubiquitous objects can quickly become so overwhelming that they become unseen, rejected from conscious thought because of their power. In my projects, I reclaim mundane everyday items and elevate them to fragile forms. These forms reorient space, which allows for confusion that enables the viewer to explore the emergent potentials of objects.
Claire Rabkin (CounterPulse Window Display)
Artist statement
The sculptures I make are informed by the functional logic I learned from making props and scenic objects in theater, and are imbued with narrative suspense. I use cloth for it tactility and familiarity as a material, for the sense of knowing how it may feel to touch or hold. The banners in "Long Shadow…" were used in a performance of marching towards a collective paradise by way of parade/protest in Oscar Grant Plaza. Their form, material, and function are derived from text and imagery culled from my community-based inquiry practices. My sculptures and installations use symbolism, allegory, and poetry in dynamic and public spaces as language to tell nonlinear stories.
Soraya Lane Group Exhibition (CounterPulse Downstairs)
These works are by a group of three artists, all currently living in San Francisco and have obtained or are in pursuit of a bachelors of arts at San Francisco State University. Mostly made up of found objects and materials, this exhibition represents an exploration in mixed media collage, and highlight the ways in which sculpture, collage, and painting intersect.
Cecilia Dong artist statement
Cecilia Dong is a Chinese-American interdisciplinary artist residing in San Francisco, California. Dong creates work that is rooted in investigating childhood memories and feelings shaped by colonialism, capitalism, and institutional racism. Their work attempts to decolonize memories through the use of play and humor; the dream-like environments they create aim to induce a sense of nostalgia in the audience. Experimentation plays a crucial role in Dong's work, which often tells personal stories of their cultural heritage and challenges with mental illness. Recently they've been exploring performance art. Dong received their BA in Art History with a concentration in Studio Art at San Francisco State University.
Soraya Lane artist statement
Soraya Lane is an artist based in San Francisco, California. They work mainly in painting, drawing, and collage, with a focus on figuration and portraiture. Their work often has messages around the themes of memory, personal identity, childhood, gender norms, and the representation of people of color. They received their BA in Art from San Francisco State University.
Claudia Mansoory artist statement
With my mixed media pieces, which inhabit a space somewhere between painting and collage, I hope to inspire a consideration of material. I delight in unconventional materials and find myself focusing on the bits and pieces of things which fill the tiniest gaps in our lives. My process is fairly intuitive; I like to visit my heap of materials affectionately labeled "the junk pile" and take whatever speaks to me thematically or aesthetically for a specific piece. My focus is on our connections to the little things – the mass of objects which end up in the dustpan. Junk, scraps, and leftovers – how do we evaluate, define, and discard these things?
/////
Presented in Partnership with ArtSpan's Art-in-Neighborhoods Program:
ArtSpan's Art-in-Neighborhoods program serves the city of San Francisco by connecting communities with local artists while activating spaces with vibrant, locally-made artwork. ArtSpan partners with local businesses and building owners to bring art exhibitions and art events to businesses, dormant storefronts, and empty spaces for lease that seek artwork for their blank walls. Local artists who are ArtSpan members are given the opportunity to display, promote, and sell their artwork in these diverse venues. All aspects of the program allow otherwise unused walls, spaces, or properties to become creative arenas for celebrating local arts.
The Art-In-Neighborhoods program strives to create visibility and accessibility for local arts in San Francisco. ArtSpan provides the public with free, high quality arts exposure. Simultaneously, local ArtSpan artists are given the opportunity to promote and sell their artwork. Each of the Art-In-Neighborhoods exhibitions and community events will provide clear, consistent information about ArtSpan programing to educate the public about ArtSpan's goals and how to become a supporter – by attending our events and buying artwork from local artists!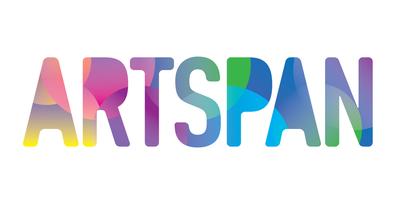 ---
Past artists presented in the CounterPulse gallery: