Ella Noe and Malik Seneferu
Ella Noe and Malik Seneferu
September 9, 2021 – October 7, 2021

ABOUT THE ARTISTS
Ella Noe
Exhibiting in the Lobby 
'In Conversation with Dance' is a body of work in which the artist experiments with capturing energy and movement through dance onto the canvas.
"When I first started I had no rigid vision for an outcome. I was interested in co-creating an experiment with movement and expression. I invited a dancer into my studio to play with the idea of generating a conversation that would bounce off the dance floor onto my canvas and back. We listened to each other's sounds, not only music but also words, gestures, brushstrokes. We fed from one another's expression and energy to learn about where movement generates, why we long to express it, and the dialectic between the paint and the post, the pigment and the prancing. This ongoing project is about the recording of an experience onto the canvas."
– Ella Noe
Malik Seneferu
Exhibiting in the Lobby & Mezanine
"Memories of my childhood play a tremendous role in my approach to creating art today. In my early years my mother a single parent lived in fear for my health due to the environmental hazards of San Francisco's Hunters Point district. I suffered with asthma. Therefore, my innate interest to drawing and painting became that of a marriage over sports modeling my pursuit for constant spiritual mental and physical elevation. Having siblings among others as viewers of my work challenged me to go beyond my limitations. I remember my late grandmother a Barber and tailor sewing for hours at her machine after coming home from work. I would sit at her feet and draw on a paper bag with a pen, marker, crayon or a number two pencil. Art is an absolute liberation of my imagination, a tool I use to communicate and share my "inner-light." I have regular memories of my childhood working at the local super market, helping elders with their shopping bags. Receiving tips helping my grandmother in her barber shop by sweeping up the hairs to find money mysteriously hidden in large clumps. At the end of each service, those who knew me would say, "Keep up the good work and never stop doing your art." From these experiences, I have learned the treasure of focusing on minuet details. Eventually, I realized in my artistic process that I too would hide treasures. Living with this artistic expression is ritualistic in act and meditative in thought. Many times in the midst of creating, I experience dejavu. The realization of a single moment is obsolete only until it is captured by a memory of a stroke; a thought or pause for observation that I have discovered represents reincarnation of that tangible moment. Because of this, the very act of creating fine art is imparted with the relationship and responsibility I have with THE CREATOR. "The purpose of my existence." I also feel it is my duty as self taught artist to have an internal dialog with the viewer and in many cases the ancestors, where at this point I find inspiration for artistic expression. Fathering my child, serving my community, drumming, martial arts, poetry, philosophy and ancestral facts (history), all helps with the enhancement of my expression, to captures the Black, experience in America. I enjoy manipulating dry water-based paints, oil pastels, ink pen, found objects or assemblage. Book illustrations, portraiture, and public art projects have brought me closer to my community. The purpose of my compositions is to elevate the social, political, environmental and spiritual issues of people deeply challenged by oppression. This has been my greatest enrapture. Kenya and Haiti are places for instance that influence the bold and dramatic colors in my works. Henry Ossawa Tanner, Aaron Douglas, John Biggers and Jean-Michel Basquiat (to name a few) has inspired my artistic direction. Being an artist and growing up with-in low-income housing projects, surrounded by the early stages of Hip-Hop, had an immense impact on my ability to create freely. Although this bold life style of music, poetry, art, dance, and intense research today seems barbaric. It nevertheless has influenced me to be boundless in my creative efforts to deliver messages of empowerment to the indigenous peoples of the world."
– Malik Seneferu
Presented in Partnership with ArtSpan's Art-in-Neighborhoods Program:

ArtSpan's Art-in-Neighborhoods program serves the city of San Francisco by connecting communities with local artists while activating spaces with vibrant, locally-made artwork. ArtSpan partners with local businesses and building owners to bring art exhibitions and art events to businesses, dormant storefronts, and empty spaces for lease that seek artwork for their blank walls. Local artists who are ArtSpan members are given the opportunity to display, promote, and sell their artwork in these diverse venues. All aspects of the program allow otherwise unused walls, spaces, or properties to become creative arenas for celebrating local arts.
The Art-In-Neighborhoods program strives to create visibility and accessibility for local arts in San Francisco. ArtSpan provides the public with free, high quality arts exposure. Simultaneously, local ArtSpan artists are given the opportunity to promote and sell their artwork. Each of the Art-In-Neighborhoods exhibitions and community events will provide clear, consistent information about ArtSpan programing to educate the public about ArtSpan's goals and how to become a supporter – by attending our events and buying artwork from local artists!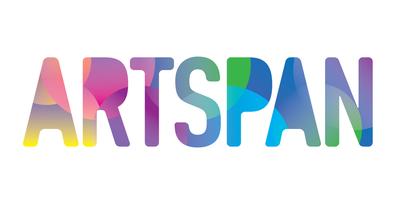 ---
Past artists presented in the CounterPulse gallery: