Molly Champlin and Gala Sadurni
Molly Champlin, Gala Sadurni
June 19–August 19, 2019
Gallery open 45 minutes before showtimes
About the artists
Gala Sadurni (CounterPulse Lobby & Mezzanine)
Gala Sadurni is a San Francisco-based artist. She was born in San Francisco, and raised in the Bay Area and Guanajuato, Mexico. Inspired by the changing environment around her, Gala began developing her art practice. After returning to the US for college, she graduated in 2009 from UC Santa Barbara's Honors Program with a BA in Art and an emphasis in Photography. She is self-taught in painting. Her current focus is portraits of people, painted in oil. She owes her current inspiration to the one and only vibrant downtown SF, where she currently resides.
Artist statement
With these portraits I aim at creating a diverse, culturally-charged picture of the city, tailored by my personal experiences and encounters living in downtown SF. Part of what I do involves exploring cities asking strangers for their photo, which gets me out of my studio and focused on the great unknown. I place people in an intimate, personalized setting, surrounded by details of the city that are normally overlooked. While the subjects are painted individually, the series is meant to work as a harmonic group of paintings, reinforcing the idea that everyone adds a little bit of character to this city we call home. My painting process involves experimenting with composition and loose shapes, to integrate each background with their respective subject. I like painting loosely, aiming for quirky and wild use of color throughout the series and sometimes pairing it with spontaneous dots and bendy lines. I work fast and without drafts, but that keeps painting unpredictable and exciting.
Molly Champlin (CounterPulse Downstairs)
Molly is a painter, printmaker, and illustrator born in Pasadena, California. Her art explores the relationship between physical and digital worlds via the visual study of abandoned places and outdated technology. Molly has shown work in Pasadena, San Francisco, and Osaka. This fall she begins a Masters of Fine Arts at Cal State Long Beach, pursuing her passions of art and education. For more of her work visit her website, www.mollychamplin.com, or find her on Instagram, @mollychamplinart.
Artist statement
My work provides a critical perspective on increasingly consumerist relationships with technology and information. I embrace the slow process of oil painting and intaglio printmaking because it helps to convey the passage of time in my depictions of old TVs, signs, strange towers, recycling centers, and cluttered storefronts. My paintings and prints are full of random bits of information, details that can be read as meaningful, like reflections in glass fragmenting into discrete colors and shapes, or bright green blades of grass springing up out of nowhere. These details represent the information accessible through digital tools. Small, surreal, and cartoonish elements in my work balance the sense of anxiety caused by an overwhelming amount of information. Through these hidden characters, jumbles of shapes, or alien looking text, I add humor and a reminder of human creativity. By working in layers over a long period of time, I enjoy creating real, yet otherworldly representations of the footprint of technological advancement.
/////
Presented in Partnership with ArtSpan's Art-in-Neighborhoods Program:
ArtSpan's Art-in-Neighborhoods program serves the city of San Francisco by connecting communities with local artists while activating spaces with vibrant, locally-made artwork. ArtSpan partners with local businesses and building owners to bring art exhibitions and art events to businesses, dormant storefronts, and empty spaces for lease that seek artwork for their blank walls. Local artists who are ArtSpan members are given the opportunity to display, promote, and sell their artwork in these diverse venues. All aspects of the program allow otherwise unused walls, spaces, or properties to become creative arenas for celebrating local arts.
The Art-In-Neighborhoods program strives to create visibility and accessibility for local arts in San Francisco. ArtSpan provides the public with free, high quality arts exposure. Simultaneously, local ArtSpan artists are given the opportunity to promote and sell their artwork. Each of the Art-In-Neighborhoods exhibitions and community events will provide clear, consistent information about ArtSpan programing to educate the public about ArtSpan's goals and how to become a supporter – by attending our events and buying artwork from local artists!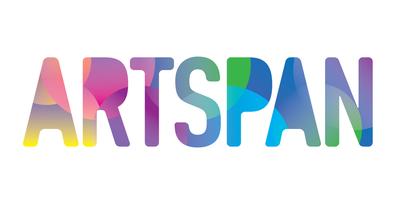 ---
Past artists presented in the CounterPulse gallery: