Holly Wong, Tara Daly
January 24 – April 16, 2020
Gallery open 45 minutes before showtimes
About the artists
Holly Wong (CounterPulse Lobby)
My gouache paintings and cut paper works capture moments of ephemeral states of the mind. Working often within the context of memory and impermanence, I gather images, patterns and textures which I paint on paper and then burn with candle flame or cut into linear patterns so that the images are layered and condensed. I also layer with collage elements such as netting or sewn transparences with patterning. I build up the surface as images start to emerge through the materials. In many ways, these works on paper are about the biology of thought processes. They are an homage to the Goddess and reference forgotten knowledge and a desire to resurrect that knowledge through memory and time. The painted images emerge and both appear and disappear in the picture plane. Self-knowledge is illusive and these works seek to show the beauty of the body and the physical world despite external messaging to the contrary.
Tara Daly (CounterPulse Downstairs)
Tara Daly is multi media artist living and working in California's Bay Area. She has exhibited at the Yerba Buena Center for the Arts, the Richmond Arts Center, Contemporary Craft Center among other non-profit galleries nationally. A graduate of the San Francisco Art Institute, she's been an artist in residence at Anderson Ranch, Penland School of Crafts, Vermont Studio Center fellowship and Santa Fe Art Institute. To grapple with the sixth mass extinction and climate breakdown, she completed a Permaculture Design Course in 2018, and Fritjof Capra's Systems Thinking course in 2019. She was on the Art in the Anthropocene panel at the 2019 NCECA.
/////
Presented in Partnership with ArtSpan's Art-in-Neighborhoods Program:
ArtSpan's Art-in-Neighborhoods program serves the city of San Francisco by connecting communities with local artists while activating spaces with vibrant, locally-made artwork. ArtSpan partners with local businesses and building owners to bring art exhibitions and art events to businesses, dormant storefronts, and empty spaces for lease that seek artwork for their blank walls. Local artists who are ArtSpan members are given the opportunity to display, promote, and sell their artwork in these diverse venues. All aspects of the program allow otherwise unused walls, spaces, or properties to become creative arenas for celebrating local arts.
The Art-In-Neighborhoods program strives to create visibility and accessibility for local arts in San Francisco. ArtSpan provides the public with free, high quality arts exposure. Simultaneously, local ArtSpan artists are given the opportunity to promote and sell their artwork. Each of the Art-In-Neighborhoods exhibitions and community events will provide clear, consistent information about ArtSpan programing to educate the public about ArtSpan's goals and how to become a supporter – by attending our events and buying artwork from local artists!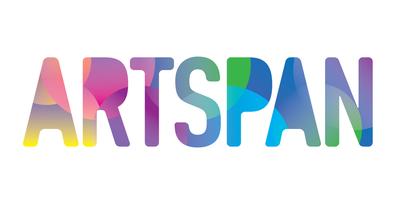 ---
Past artists presented in the CounterPulse gallery: