In the Gallery: missTANGQ
missTANGQ
November 6–January 8, 2018-2019
MissTANGQ is a Chinese-American multi-media artist and first-generation mystic-nerd. She is deeply inspired by the hyphenated experience and explores this through mask-making, animation, installation, and performance art to create cross-sensory and interdisciplinary work. From the many junctions of her identity, she explores the fertile unions where collaboration between seemingly disparate elements can facilitate transformative, emergent experiences. She adapts ancient mythologies for contemporary storytelling and investigates the ways ancestral traditions inform diasporic futurisms. Uniting hand-made and digital mediums, she creates ritual synesthetic experiences for studio art installations and live stage performances.
She uses clay, textiles, archival photographs, organic materials harvested from nature and repurposed objects to create collage prints, animations and wearable sculptures. These works fuse ancient traditions, historical artifacts, animism and cosmology in a way that simultaneously evokes the divine, invites wonder and play while remaining grounded in her cultural heritage. She believes that activating multi-dimensional perception creates new possibilities within our imagination, remixing our past, current, and future to understand ourselves and our potential.
As an emerging artist working professionally since 2014, her work has been featured in numerous galleries and performance spaces in Seattle, New York, the Bay Area, Hawaii, Mexico and China. She has been the recipient of awards granted by Artist Trust, 4Culture and the Seattle Office of Arts and Culture. She completed residencies with the Santa Cruz Museum of Art and History and Xucun International Art Commune in China. She recently made her curatorial debut with the Diasporic Alchemy exhibition at SOMArts in San Francisco.
/////
Presented in Partnership with ArtSpan's Art-in-Neighborhoods Program:
ArtSpan's Art-in-Neighborhoods program serves the city of San Francisco by connecting communities with local artists while activating spaces with vibrant, locally-made artwork. ArtSpan partners with local businesses and building owners to bring art exhibitions and art events to businesses, dormant storefronts, and empty spaces for lease that seek artwork for their blank walls. Local artists who are ArtSpan members are given the opportunity to display, promote, and sell their artwork in these diverse venues. All aspects of the program allow otherwise unused walls, spaces, or properties to become creative arenas for celebrating local arts.
The Art-In-Neighborhoods program strives to create visibility and accessibility for local arts in San Francisco. ArtSpan provides the public with free, high quality arts exposure. Simultaneously, local ArtSpan artists are given the opportunity to promote and sell their artwork. Each of the Art-In-Neighborhoods exhibitions and community events will provide clear, consistent information about ArtSpan programing to educate the public about ArtSpan's goals and how to become a supporter – by attending our events and buying artwork from local artists!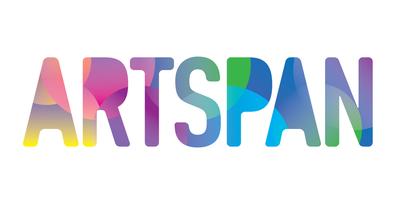 ---
Past artists presented in the CounterPulse gallery: