In the gallery: Eva Enriquez & Anna-Lena Sauer
Eva Enriquez & Anna-Lena Sauer
March 20 – May 1, 2018
Gallery open 45 minutes before showtimes
Join us for a reception April 5, 6pm-8pm RSVP >>
Eva Enriquez
The roots of my artwork are embedded in the unique context of growing up in Spain. One of the earliest and most meaningful interactions was with my resourceful grandmother. Her experience of the Spanish Civil War (1936-39) and shortage of primary materials to survive after the war, made her generation conscious on reusing and repurposing everything in the households.  I still have vivid memories of sorting materials with her to fix something or make new garments. My practice is an extension of what was once my grandmother's necessity, yet the shortage has turned into an excess of primary materials, that now, it is used once and discarded.
In this installation titled 'Tender Nredos', I use a range of materials to invite viewers to explore varying levels of the space and perspectives. The Spanish word ´enredo´ means tangle, maze or confusion. I am using the process of making this work to map my conflicted feelings about making art out of ephemeral materials like plastic bags and rubber bands. In addition, the tension points of each rubber band creating a web of diagonal and converging lines, portrays my attempt to understand these surrounding environment and community. I get immersed in this process, as if I set myself up to make sense out of these internal 'enredos' and find through the visual outcomes some sort of clarity or resolution.
Eva Enriquez grew up in Madrid, Spain. She holds a BFA with a minor in Theatre from University of Hawaii at Manoa, Hawaii. She lives and works as teaching artist in San Francisco.
Anna-Lena Sauer
Anna-Lena Sauer's work is not based on concrete ideas or sketches.
Instead the composition is an integral part of the creative process itself. Ideas arise out of the application of multiple layers and removals of paint or fabric.
When working, the artist likes to allow and give in to uncertainty. Hence, acting – which can be described as a play with paint and fabric and their infinite potentialities – is predominantly intuitive.
In her work Sauer uses fabric as a substitute for paint and paint, due to its haptic use, becomes more and more a material rather than a medium.
Her visual language is influenced by ad hoc forms and impressions of nature and environment.
As a result her work often oscillates between the abstract and a vague sense of representation.
The perception of Anna-Lena Sauer's art happens in a multidimensional way. It is an active and engaging process. Viewing can take place again and again anew.
Anna-Lena Sauer, born 1977 in Heidelberg, Germany, studied Fine Arts at the Hochschule der Bildenden Künste Saar (HBKsaar) under Sigurd Rompza in Saarbrücken, Germany. She was nominated Meisterschüler (star pupil) in 2004 and earned the 1st State Examination in 2005 and the 2nd State Examination in 2008. After two years working as a tenured teacher at a Gymnasium in Germany, the artist moved to California with her spouse and their 7 month old daughter. Since 2011 Sauer lives and works in San Francisco.
/////
Presented in Partnership with ArtSpan's Art-in-Neighborhoods Program:
ArtSpan's Art-in-Neighborhoods program serves the city of San Francisco by connecting communities with local artists while activating spaces with vibrant, locally-made artwork. ArtSpan partners with local businesses and building owners to bring art exhibitions and art events to businesses, dormant storefronts, and empty spaces for lease that seek artwork for their blank walls. Local artists who are ArtSpan members are given the opportunity to display, promote, and sell their artwork in these diverse venues. All aspects of the program allow otherwise unused walls, spaces, or properties to become creative arenas for celebrating local arts.
The Art-In-Neighborhoods program strives to create visibility and accessibility for local arts in San Francisco. ArtSpan provides the public with free, high quality arts exposure. Simultaneously, local ArtSpan artists are given the opportunity to promote and sell their artwork. Each of the Art-In-Neighborhoods exhibitions and community events will provide clear, consistent information about ArtSpan programing to educate the public about ArtSpan's goals and how to become a supporter – by attending our events and buying artwork from local artists!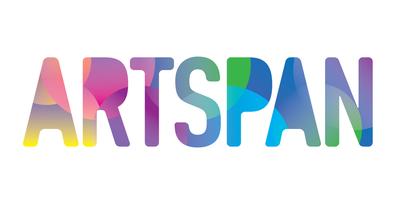 ---
Past artists presented in the CounterPulse gallery:
Aynur Westin