In the Gallery: Helen Gaus
Helen Gaus
May 8–June 26, 2018
Gallery open 45 minutes before showtimes
Join us for the opening reception on May 8, as part of the CounterPulse Benefit! RSVP >>
Helen Gaus's paintings reflect on the anxiety and the excitement of encounter in the modern world. She explores interpersonal, inter-species, and inter-object relationships as we construct them: in a range from utopian to dystopian, mundane to supernatural. Storytelling, the formal language of design, and the physical properties of materials all push and pull her paintings into being, and so each piece is developed into a composition rather than preconceived as such. Because of the openness of her process, she is able to scramble the linear nature of narrative to allow for multiple points of entry and interpretation.
Helen departs from painting to write, draw animations, or make participatory and land-based work. These other projects engender new ways of thinking that also enrich and expand her way of painting.
/////
Presented in Partnership with ArtSpan's Art-in-Neighborhoods Program:
ArtSpan's Art-in-Neighborhoods program serves the city of San Francisco by connecting communities with local artists while activating spaces with vibrant, locally-made artwork. ArtSpan partners with local businesses and building owners to bring art exhibitions and art events to businesses, dormant storefronts, and empty spaces for lease that seek artwork for their blank walls. Local artists who are ArtSpan members are given the opportunity to display, promote, and sell their artwork in these diverse venues. All aspects of the program allow otherwise unused walls, spaces, or properties to become creative arenas for celebrating local arts.
The Art-In-Neighborhoods program strives to create visibility and accessibility for local arts in San Francisco. ArtSpan provides the public with free, high quality arts exposure. Simultaneously, local ArtSpan artists are given the opportunity to promote and sell their artwork. Each of the Art-In-Neighborhoods exhibitions and community events will provide clear, consistent information about ArtSpan programing to educate the public about ArtSpan's goals and how to become a supporter – by attending our events and buying artwork from local artists!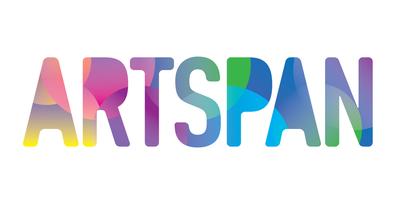 ---
Past artists presented in the CounterPulse gallery:
Aynur Westin
Upcoming
Block Fest in the Gallery
Wed, Aug 29, 6pm-8pm
Join us for an evening of interactive activity and performance illustrating CounterPulse's 
Block Fest program 
.
Free RSVP>>