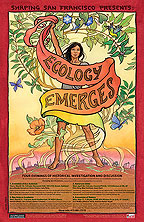 Shaping San Francisco Public Talk
Check out Shaping San Francisco's current Public TALKS and other public programming at ShapingSF.org.
Considering urbanization as a global crisis/an opportunity. Understanding the restorative, regenerative, and imaginative possibilities of a new integration of urban and rural through local agriculture, human-powered transport (e.g. walking, biking), etc.
No Reservations Necessary