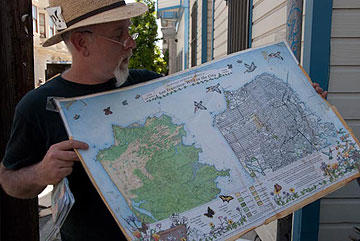 JUN 25, SAT at 11:30AM*
$15-50 sliding scale
Meet at the Valet Bike Parking across from the Ferry Building. After that we'll go north to explore the old Italian food industries, before turning south to explore the multiple food histories of the Mission and with luck, making it to Alemany Farm for our final stop.
Special food stops all the way!
* No reservations necessary. For more info call: 415-608-9035