Robin Birdd
OCTOBER 24 – DECEMBER 19, 2017
Gallery open 45 minutes before showtimes
Join us for a reception and performance by Robin Birdd Wednesday, December 13, 5pm-7pm, RSVP >>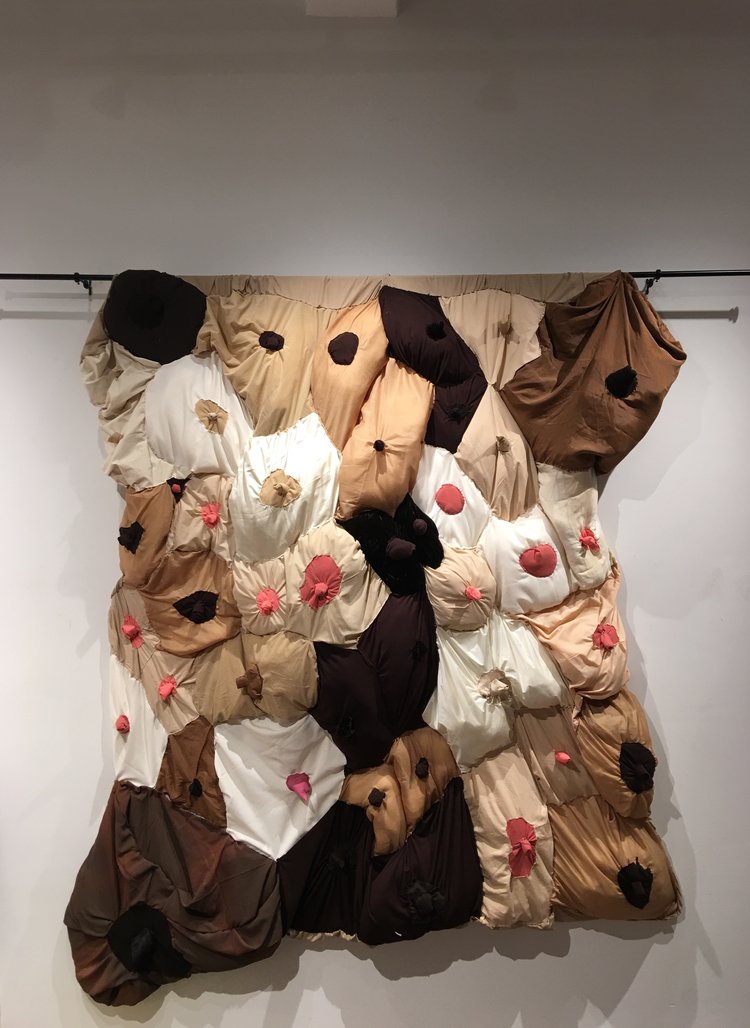 About Birdd's work:
Robin Birdd is an installation and conceptual artist from Oakland, California. She is also the creative director, founder of the collective Macro Waves. Tired of adulthood, where one's life typically consist of work, sleep, eat and repeat, Birdd continues her quest to transform physical spaces in the hopes of changing a person's day to day routine. Inspired by childhood memories of play, discovery and trauma, her work relies heavily on re-telling stories of the past, in order to understand the present and future. She utilizes large scale installation as a platform to create alternative experiences with an emphasis on human interaction. By using sensory stimulation through biofeedback apparatuses, interactive art and performance Birdd's work is able to communicate through experience rather than observation. Birdd received her BA at San Francisco State University with an emphasis in Studio Art. Her last textile piece, "The Metamorphosis of the Butterfly-Snake" was recently featured in Juxtapoz for the group show Lil Swim at the Luggage Store Gallery and her collective Macro Waves recent installation, Cortextual Voyager 3000 was featured in KQED's article "An Expanded Vision of Healing and Divine Black Femininity." www.robinbirdd.com
/////
About ArtSpan's Art-in-Neighborhoods Program:
ArtSpan's Art-in-Neighborhoods program serves the city of San Francisco by connecting communities with local artists while activating spaces with vibrant, locally-made artwork. ArtSpan partners with local businesses and building owners to bring art exhibitions and art events to businesses, dormant storefronts, and empty spaces for lease that seek artwork for their blank walls. Local artists who are ArtSpan members are given the opportunity to display, promote, and sell their artwork in these diverse venues. All aspects of the program allow otherwise unused walls, spaces, or properties to become creative arenas for celebrating local arts.
The Art-In-Neighborhoods program strives to create visibility and accessibility for local arts in San Francisco. ArtSpan provides the public with free, high quality arts exposure. Simultaneously, local ArtSpan artists are given the opportunity to promote and sell their artwork. Each of the Art-In-Neighborhoods exhibitions and community events will provide clear, consistent information about ArtSpan programing to educate the public about ArtSpan's goals and how to become a supporter – by attending our events and buying artwork from local artists!