EMILY GUI AND ELVIRA DAYEL
Emily Gui and Elvira Dayel
March 11, 2021 – August 19, 2021
ABOUT THE ARTISTS
Emily Gui
Exhibiting on the Lobby and Mezzanine
"I'm interested in highlighting the mundane, forgotten used, and unused to invite the viewer to look closer at our world in a way that challenges modern habits of seeing images and using objects. My work in photography, print and facsimile evolved as tools to explore dysfunction and to call attention to the unnoticed by re-making them. But since sheltering in place, my relationship with collected material goods has shifted. I see my sculptural objects as stand ins for people in places now emptied. I'm interested in how our collective sense of place and intimacy is changing, as we avoid shared spaces and become accustomed to distance from one another. This work lingers where emotions infuse objects through time and memory and are especially concerned with hoarding, collecting, and repair. The objects we once used still fill these spaces in the absence of people, awaiting our return. I hope to capture a dream-like, absurdist but eerily familiar quality through my exploration. "Mess-Set" is an installation of work created specifically for CounterPulse."
– Emily Gui
Elvira Dayel
Exhibiting on the downstairs level
"In the times like these, when we all struggle for air, making art is the artist's oxygen. It's the breathing medium in which to exist. When confined in the body — spirit rises. When sheltered at home — vision expands. When defined by parameters of the everyday — art defies constraints to foster meaning, create rhythm, define form. Every thought & decision is in the linework. At times it longs to please the viewer, at times it dares to anger them, most of the time it is there without any purpose. In her work the artist perceives her environment as a construct, a re-invented landscape. Figures are placed in the landscape. This environment becomes a new reality. Each artwork is its own universe — a macro & a microcosm, it is reduced, calm & left alone. Each piece, while in the process of creation, is a deep and slow process of contemplation. It's a slow cooker — no rush.
– Elvira Dayel
Presented in Partnership with ArtSpan's Art-in-Neighborhoods Program:

ArtSpan's Art-in-Neighborhoods program serves the city of San Francisco by connecting communities with local artists while activating spaces with vibrant, locally-made artwork. ArtSpan partners with local businesses and building owners to bring art exhibitions and art events to businesses, dormant storefronts, and empty spaces for lease that seek artwork for their blank walls. Local artists who are ArtSpan members are given the opportunity to display, promote, and sell their artwork in these diverse venues. All aspects of the program allow otherwise unused walls, spaces, or properties to become creative arenas for celebrating local arts.
The Art-In-Neighborhoods program strives to create visibility and accessibility for local arts in San Francisco. ArtSpan provides the public with free, high quality arts exposure. Simultaneously, local ArtSpan artists are given the opportunity to promote and sell their artwork. Each of the Art-In-Neighborhoods exhibitions and community events will provide clear, consistent information about ArtSpan programing to educate the public about ArtSpan's goals and how to become a supporter – by attending our events and buying artwork from local artists!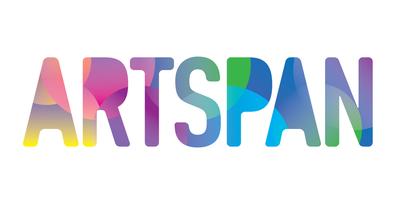 ---
Past artists presented in the CounterPulse gallery: