Brea Weinreb
February 6–April 14, 2019
Brea Weinreb is a visual artist and writer who is currently exploring ways to bend the practice of citation and restructure rituals of paying tribute. Brea holds a dual BFA in Art Practice and English from UC Berkeley and is a member of CTRL+SHFT Collective in Oakland.
when you lay your body on mine is a mixed-media exhibition that explores what happens when queer bodies meet, both in the same plane and across different realities. Through painting, installation, film and performance I seek to uncover the intellectual, sexual and cosmic connections that exist between the living, breathing bodies of those in my community and of the LGBT artists, activists, and thinkers who died before our time.
As part of the exhibit, there will be a recurring interdisciplinary performance by Bay Area drag performer Venus Soleil. These first of these performances will take place during the opening reception on Wednesday, March 13 at 6pm.
/////
Presented in Partnership with ArtSpan's Art-in-Neighborhoods Program:
ArtSpan's Art-in-Neighborhoods program serves the city of San Francisco by connecting communities with local artists while activating spaces with vibrant, locally-made artwork. ArtSpan partners with local businesses and building owners to bring art exhibitions and art events to businesses, dormant storefronts, and empty spaces for lease that seek artwork for their blank walls. Local artists who are ArtSpan members are given the opportunity to display, promote, and sell their artwork in these diverse venues. All aspects of the program allow otherwise unused walls, spaces, or properties to become creative arenas for celebrating local arts.
The Art-In-Neighborhoods program strives to create visibility and accessibility for local arts in San Francisco. ArtSpan provides the public with free, high quality arts exposure. Simultaneously, local ArtSpan artists are given the opportunity to promote and sell their artwork. Each of the Art-In-Neighborhoods exhibitions and community events will provide clear, consistent information about ArtSpan programing to educate the public about ArtSpan's goals and how to become a supporter – by attending our events and buying artwork from local artists!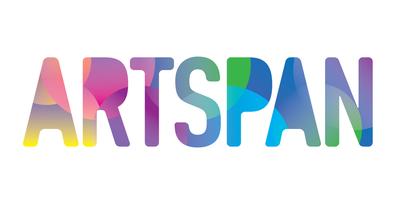 ---
Past artists presented in the CounterPulse gallery: