Jeff Bostic, Jason Hoopes, and Jasmine Liang
December 3, 2021 – February 28, 2022

Join us for an Opening Reception on January 6, 2022
View the V-AIN Virtual Gallery
ABOUT THE ARTISTS
Jeff Bostic:
Born in Falls Church, VA. I received a BFA in Painting and Printmaking from the Virginia Commonwealth University. My work has been exhibited from coast to coast. I was a recipient of the Peach Tree, and Bernard Osher Award for excellence in the Arts. Since living in the bay area I have dedicated my life to youth development work as well as being a hard working artist, curator, DJ, and organizer. I have served as an art editor for the arts and literature magazine, lead curator of arts events at Moholy Ground Photography Journal and Art Director of the Midway SF arts and music complex. I am currently in the ArtSpan Journal Building artist residency and show my various forms of art all over the city. All in all I have been an artist, curator, DJ and activist for over 25 years. I approach each work with openness to chance and a respect for randomness. They are part of the guiding principles that ensure the process is equally as important as the end result. Each work forms an identity through the marriage of improvisation and structured composition building. I believe this process creates drawings and paintings that always pushes my curiosity in combining spontaneity and control to create my style of art. There is an organic quality to the flow of the process, which manifests itself in a series of related fragments, abstract thoughts, and chaos which I combine with visual rhyming and a focus on a composition that weaves in and out of my art making process. The art in this exhibit is from my abstract logogram series that combines Dada and logograph methods to form a written character that represents a word or phrase. 
Jason Hoopes:
I paint to understand why I paint. 
When my sensual grief and private violence dance alone, this is what is left. A balance between violent rejection and elegant care. I sometimes destroy what I've taken time to nurturing-ly render. It's often where I find the most satisfying, exciting work, the greatest beauty. I don't want to be ugly or violent, but I want to be honest, whole. My work is more about how my eyes move than anything to do with my hands. My eyes are more about how my shadow moves than anything to do with my will. I want my shadow to be a child again. My paintings forgive me. I paint to find redemption for the worst in my own humanness. 
I work fast. When the vision emerges it is not time for thinking. Painting is action. When a painting looks back at me with its own eyes, I stop. It is now 5am as I finish writing this. I know why my mother preferred the dark hours of late night and early morning pre-dawn. No one expects you there. You are free to accomplish yourself. Time is pure there, clean. You are at communion with your own soul, your own God. The solitude of creation. The solitude of painting. It is in that solitude that I am free to hurt and be hurt, to cry, rage, hunt, pray, pant like a wild dog, bare my teeth, suffer and stalk, whisper at my own frequencies through the madness of my breath in words, to kill and be killed and to rise again, healed. To be wild again for a moment. My God, time does fly by so fast. It truly is later than we think. 
Jasmine Liang:
Jasmine Liang is a multidisciplinary artist, student organizer, and resident of Visitacion Valley. She currently uses mapmaking as a form of memoir and documentation of the changing neighborhoods, borders, and populations of the city. As a co-founding member of the Art Student Union at San Francisco State University, Jasmine is committed to connecting community to local artists and youth arts organizations. 
---
Featured Images:
---
Presented in Partnership with ArtSpan's Art-in-Neighborhoods Program:
ArtSpan's Art-in-Neighborhoods program serves the city of San Francisco by connecting communities with local artists while activating spaces with vibrant, locally-made artwork. ArtSpan partners with local businesses and building owners to bring art exhibitions and art events to businesses, dormant storefronts, and empty spaces for lease that seek artwork for their blank walls. Local artists who are ArtSpan members are given the opportunity to display, promote, and sell their artwork in these diverse venues. All aspects of the program allow otherwise unused walls, spaces, or properties to become creative arenas for celebrating local arts.
The Art-In-Neighborhoods program strives to create visibility and accessibility for local arts in San Francisco. ArtSpan provides the public with free, high quality arts exposure. Simultaneously, local ArtSpan artists are given the opportunity to promote and sell their artwork. Each of the Art-In-Neighborhoods exhibitions and community events will provide clear, consistent information about ArtSpan programing to educate the public about ArtSpan's goals and how to become a supporter – by attending our events and buying artwork from local artists!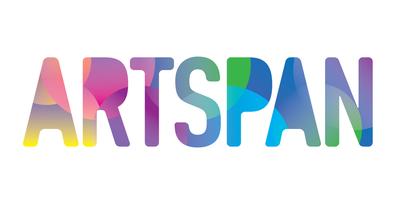 ---
Past artists presented in the CounterPulse gallery: